Check Availability - NO OBLIGATION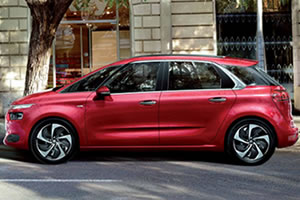 Get up to the minute availability details for the Citroen C4 Grand Picasso Exclusive+ BlueHDi 150 BHP EAT6 Auto . Just complete the form below or call 0844 871 8771 and quote reference number: VIDC4516L.
Privacy Policy
We adhere to a strict privacy policy and will not disclose your details to any third party.
Rather Give us a Call?
If you would rather discuss your vehicle requirements or need a little advice on which model to go for, why not give us a call on 0844 871 8771. We look forward to hearing from you.